Here is a graphic from yesterday illustrating the current contemplated plan. The population dots help illustrate why Dayton has been included as opposed to paralleling I-71 between Cincinnati and Columbus.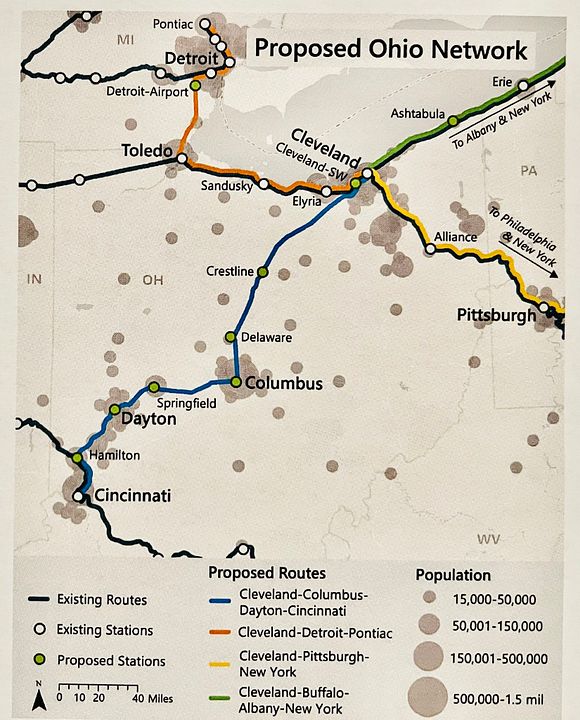 Well now I'm reading elsewhere that they're planning to use a completely different route and railroad than the one from ten years ago, so most of my recent posting on this thread does not apply. Previously, they were going to use the Norfolk-Southern Big Four line between Sharonville, OH and Dayton, which is double-tracked and extremely busy. Now they're planning to use all or part of the CSX CH&D line (Cincinnati, Hamilton, and Dayton), which is 5-8 miles longer. It is single-tracked between Hamilton and Dayton.
The confluence of trackwork in Hamilton is a total mess, with few grade crossings. It's going to be slow-going. I'm not optimistic about that area, since freight trains often sit around for long periods of time in and near Hamilton.
With the Precision Scheduled Railroading, they often run freight trains of two miles in length or longer. I have seen them sit still for an hour, blocking every grade crossing for miles. To get around the trains, you have to backtrack many miles.
They recently added the first grade separation on the south side of the city, and it cost $25 million.