Registered User

Join Date: Dec 2016

Location: San Francisco

Posts: 24,177
SAN FRANCISCO | 330 - 334 Ellis St (Glide Memorial Modernization) | 165 FT | 10 FL
---
Quote:
GLIDE Foundation Proposal Modernization Project, Tenderloin, San Francisco
BY: ANDREW NELSON 5:30 AM ON MARCH 30, 2022

The GLIDE Foundation has submitted the preliminary project application for modernized facilities and a new ten-story office tower at 334 Ellis Street in San Francisco's Tenderloin neighborhood. The $200 million plans would expand institutional capacity, improve its accessibility for community services, and modernize the existing Glide Memorial Church building systems. EHDD Architecture will be responsible for the design.

The application was filed a month ago . . . with classrooms, offices, a new congregation gathering space, and a tenth-story auditorium to be created with the 10-story office building.

Plans include demolishing the vacant lot at 334 Ellis Street and 330 Ellis Street, a 73-foot six-story office building . . . .

The proposed office tower would rise 165 feet above street level behind the church building, containing 88,951 square feet for institutional needs. Floors space will be dedicated to integrated client services, programs for client support, administrative offices, and room for policy and advocacy work. At the top level, an auditorium facing north will feature 22-foot high ceilings and a landscaped outdoor terrace. Parking will be included for 32 bicycles.

As for the Glide Memorial Church Building, construction will renovate the facade and sanctuary on the second level. The Dining Room and Servery will be relocated from the basement to the ground level. The new street entrances for the church and 330 Ellis Street will be expanded and more transparent to address the bottleneck that occurs with the current condition. An adjacent intake lounge will be included for staff to meet with clients in a more private environment. The modernization will "provide a larger dining area for a more accessible, relaxed and dignified dining experience."

EHDD Architecture is the project architect . . . . The exterior design of the new building at 330 Ellis Street will respond to and complement the existing Glide Memorial Church building, as well as the surrounding urban fabric and massing of nearby buildings. The west side of the building footprint has been intentionally pulled back from the adjacent property line to allow for a large side yard . . . .

The property is located at the corner of Ellis and Taylor Street, right across from the Hilton San Francisco, which features the tallest hotel building in San Francisco. The project is expected to cost $200 million, with a timeline for groundbreaking or completion not yet established.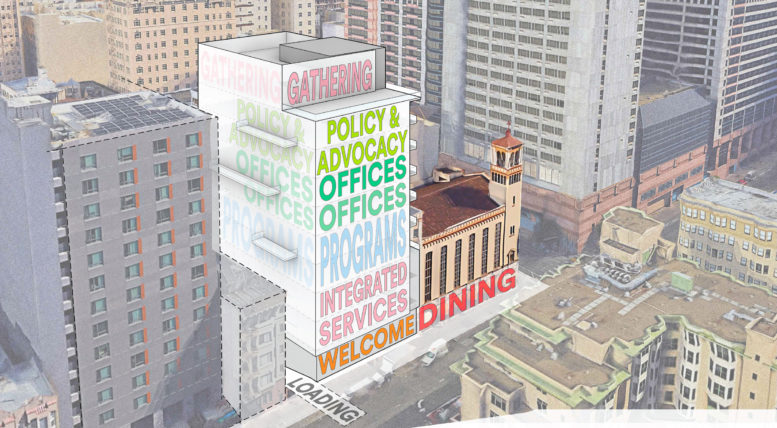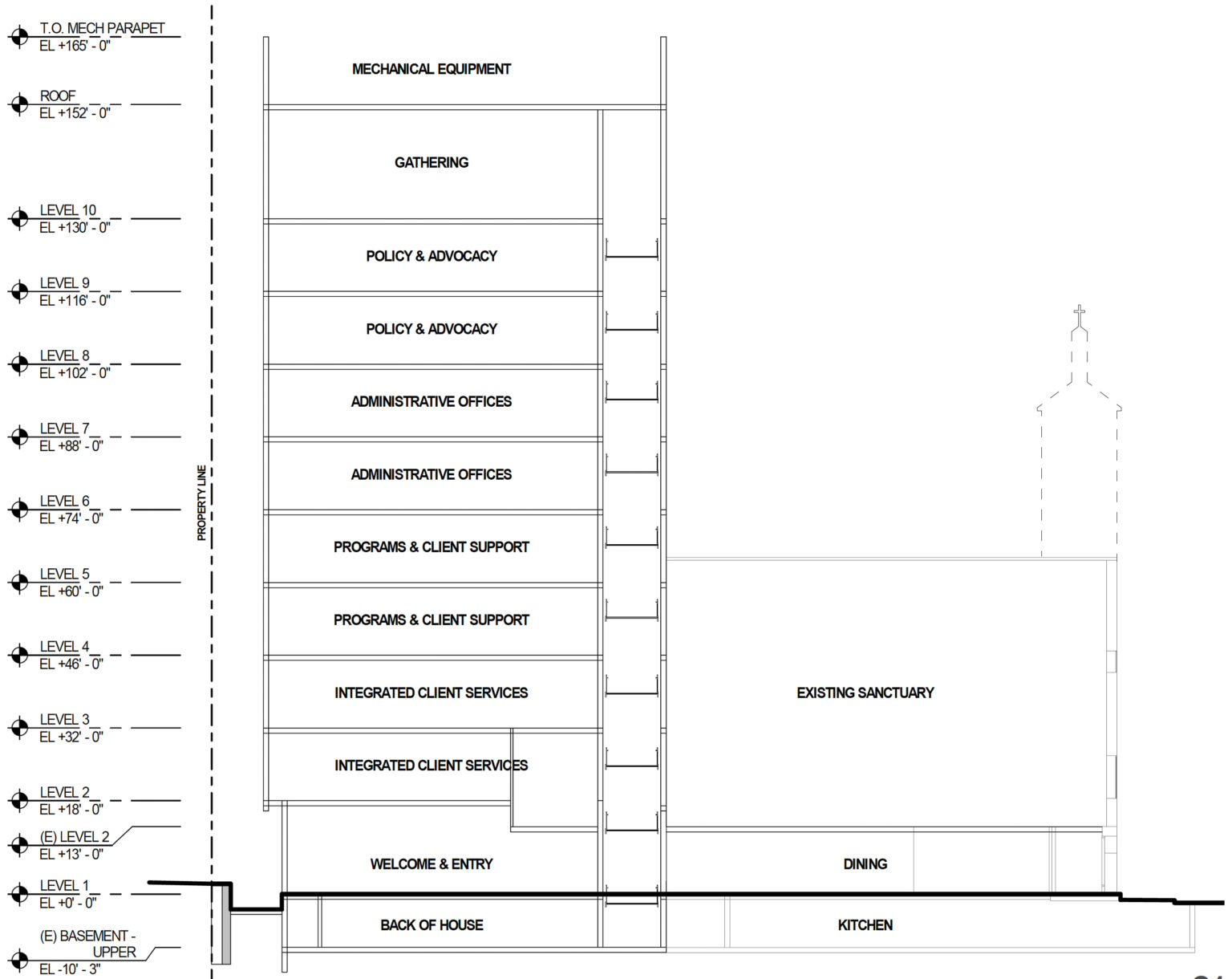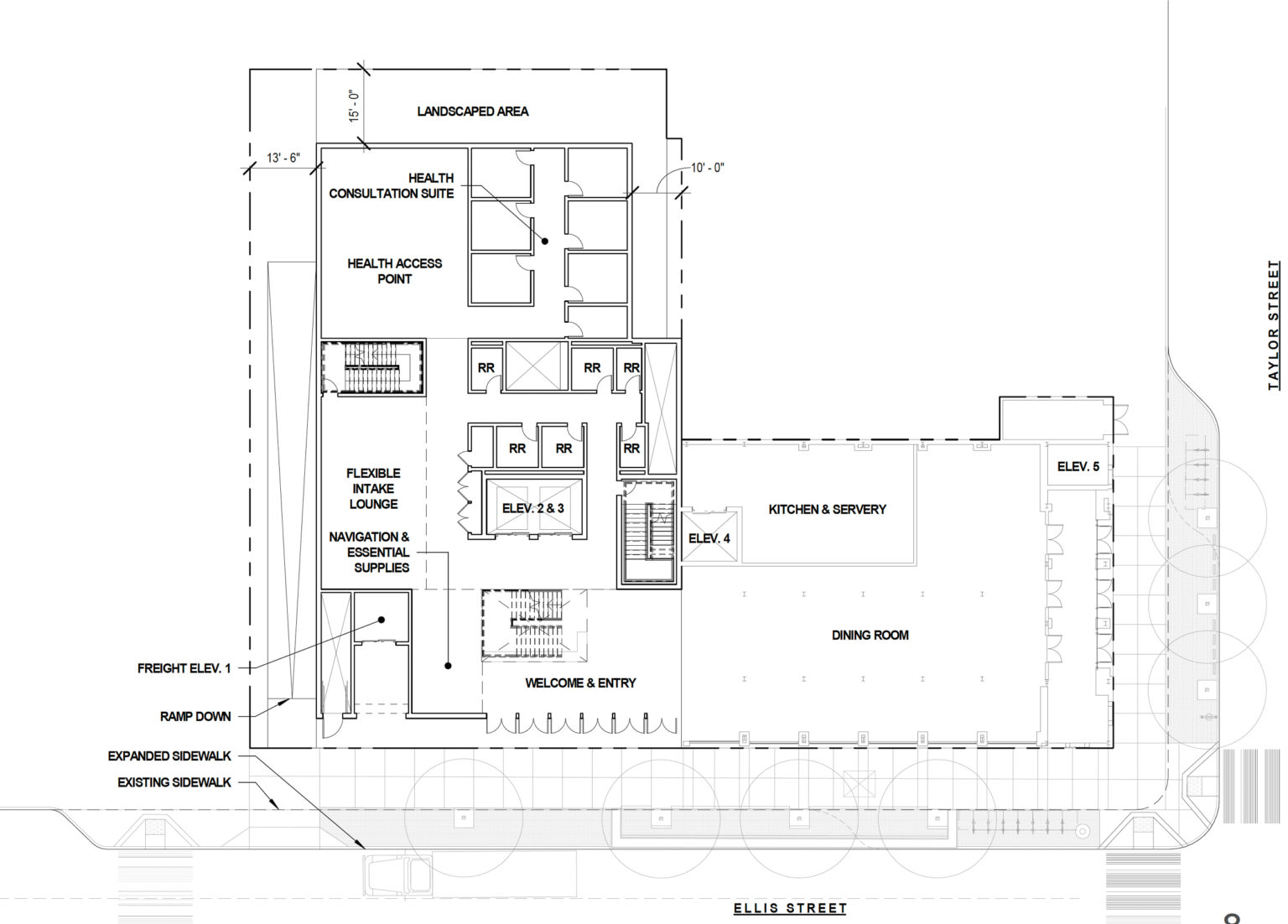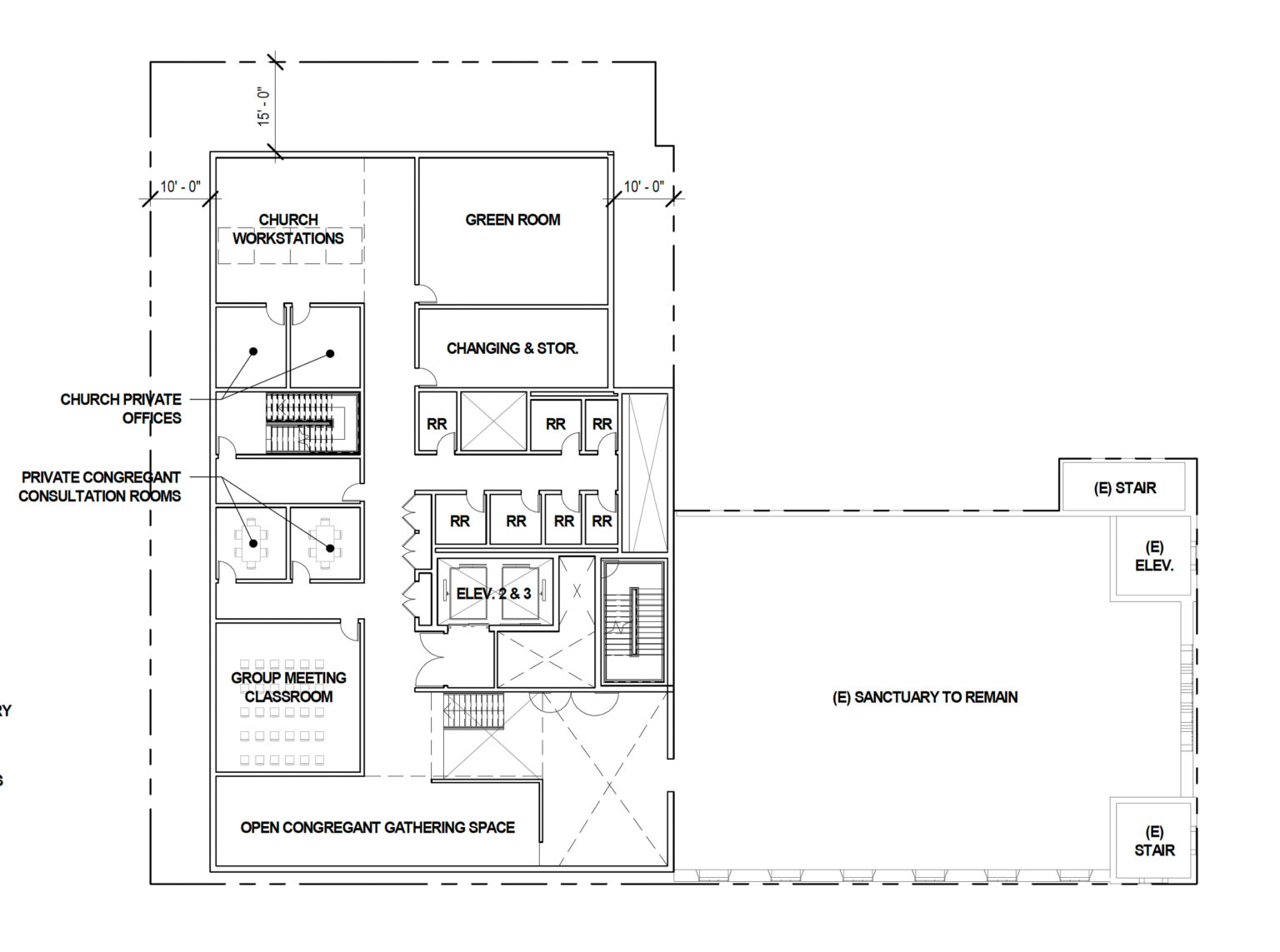 https://sfyimby.com/2022/03/glide-fo...francisco.html
__________________
Rusiya delenda est