Sure, the act of being swallowed up by the larger urban mass will make the boundaries of your community join up with the rest -no one's saying these are strictly villages (though there does genuinely exist places in London, close to the centre that are still separated, and surrounded by parkland). But the built form survives, plus local stores and community network, which is what makes the moniker.
One example is East Dulwich/ Dulwich Village, gwaan have a gander:
https://www.google.co.uk/maps/@51.44...7i16384!8i8192
(Zone 2, 3 miles from the centre)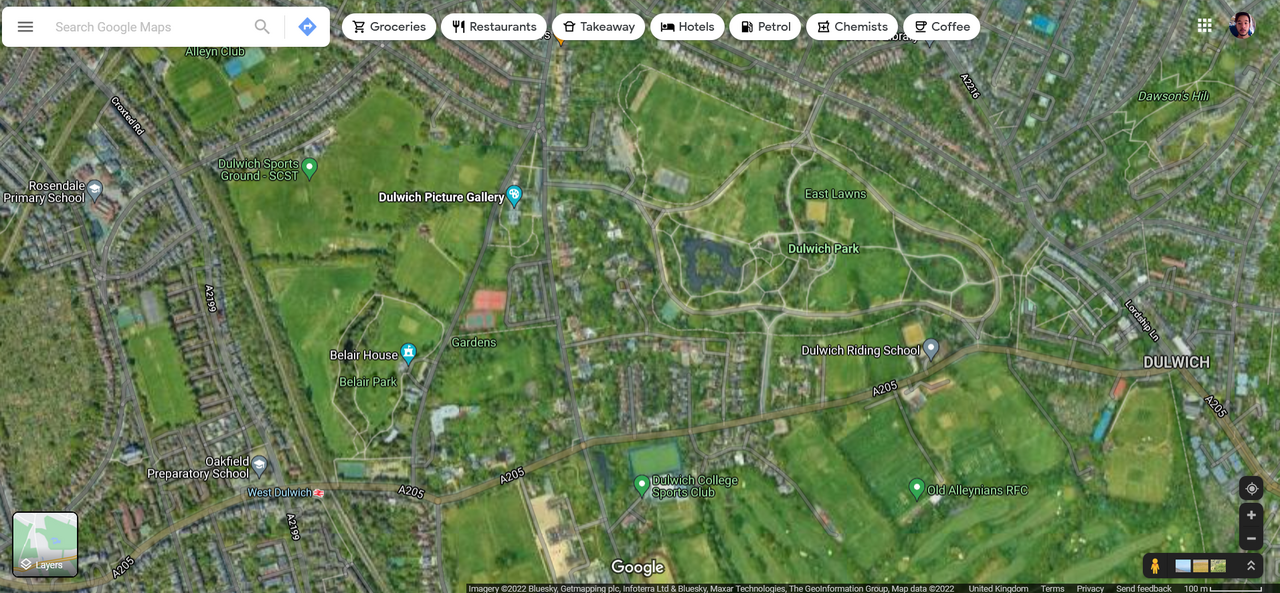 I would argue this 'village feel' does have some credence (Flushing does not look like this, neither does any random London district eg Hackney):
These are mostly separated from the riffraff by parkland, despite being Zone 2
Highgate:
https://www.google.com/maps/@51.5710...7i16384!8i8192
Blackheath:
https://www.google.com/maps/@51.4664...7i16384!8i8192
Hampstead:
https://www.google.com/maps/@51.5563...7i16384!8i8192
Much more urban (Zone 1) - Chelsea. Not separated except the river on one side, but all tube lines (5 stations) stop just outside its boundaries. The residents have lobbied for years NOT to have a tube stop.
https://www.google.com/maps/place/El...5!4d-0.1757426