This thread will pretty much cover the rest of Michigan not covered in other threads - pretty much the entirety of the state north of Midland. Since it's not a very populated area, this thread might end up being updated infrequently. I don't live in the area but I'll do my best to update this as often as I can.
This thread will include Cadillac, Alpena, Traverse City, Petoskey, Mackinaw City/Mackinac Island, the entire Upper Peninsula and all places in between. Though its west of Midland, this thread will also include Mount Pleasant because it really doesn't fit into any other threads.
Northern Michigan is sparsely populated compared to the southern half of the Lower Peninsula. The Upper Peninsula includes the most isolated cities in Michigan, and is heavily wooded and mountainous. For most of these counties, the main industry is tourism. Logging and mining are also important to the local economy.
Traverse City
Commongrounds Cooperative was approved this past May. It will include office space, a performing arts center, a brewery, co-working space, a preschool and 22 apartments. The location is Eighth Street and Boardman Avenue along the Boardman River.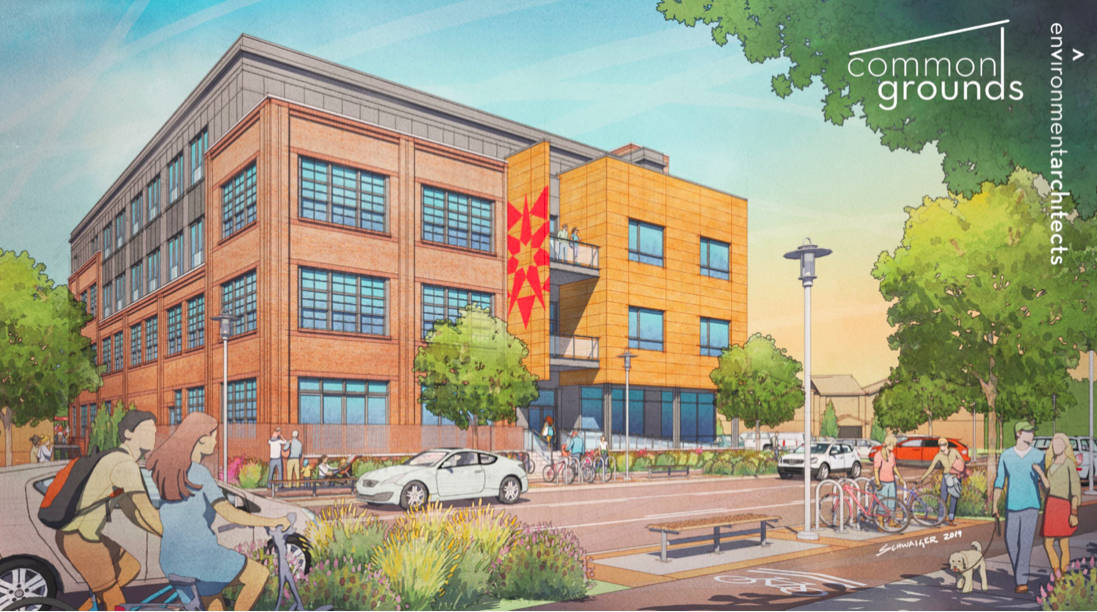 Source
4Front Credit Union's headquarters is planned for 101 North Park Street on a site a 10 floor 100 foot tall tower had been planned for. The site is currently a parking lot. 4Front will occupy the upper two floors, while the first floor will be retail and the second floor will be office space for lease.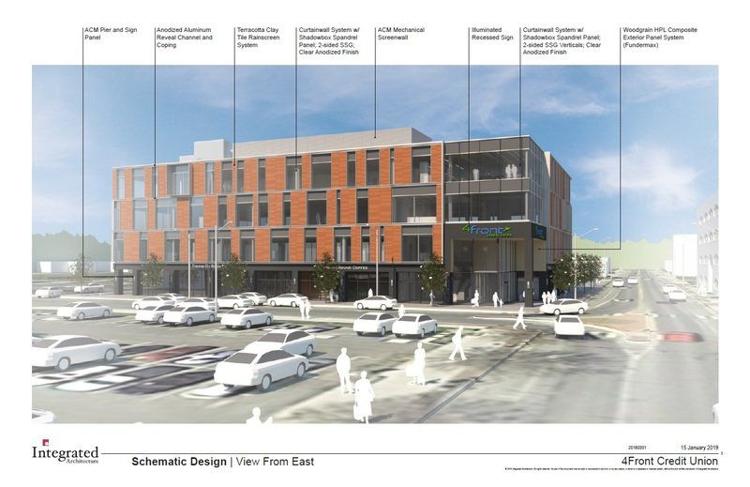 Source
The Breakwater is currently under construction in downtown at 155 Garland Street. The project will include 77 apartments and retail space.
Source
Alpena
Also currently under construction, Northland Area Federal Credit Union's headquarters broke ground on July 11, 2018. They're moving their headquarters here from Oscoda, Michigan.
Source
Petoskey
Petoskey Grand is a large mixed use project proposed for a vacant block downtown at 200 East Lake Street. There have been
many
proposals for this block over the years that went nowhere. This current proposal calls for a hotel, an underground parking garage, townhomes and commercial space.
Source
Marquette
The new UP Health System - Marquette hospital opened this past June. The new hospital replaced their old complex nearby.
Source
The old complex will be turned into a mixed use development by the Veridea group.
Quote:
Veridea's redevelopment plans for the site will incorporate reuse of several existing buildings, demolition of unusable facilities, and construction of office, residential, retail, lodging and extensive public spaces. Preliminary plans envision uses and design that complement and integrate with the Northern Michigan University campus and surrounding neighborhoods.
Source
One Marquette Place downtown was also recently completed. The upscale apartments are located along Lake Superior and are part of the Founder's Square development, which will also include a Fairfield Inn & Suites and townhomes.
Source
The Grandview Marquette was completed in 2017. This building was originally an orphanage and was abandoned for decades. It is now affordable apartments.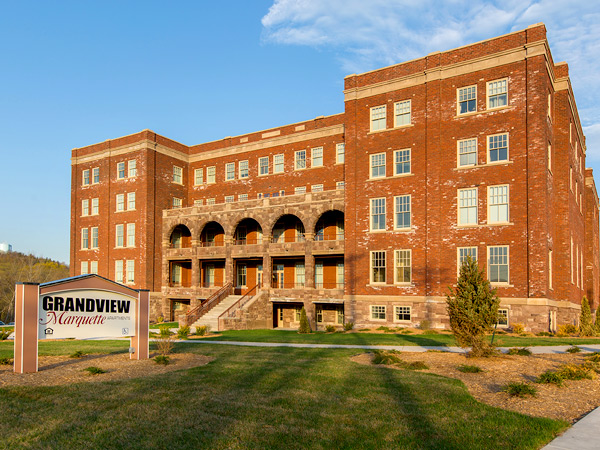 Source