I found this matchbook on eBay a few nights ago.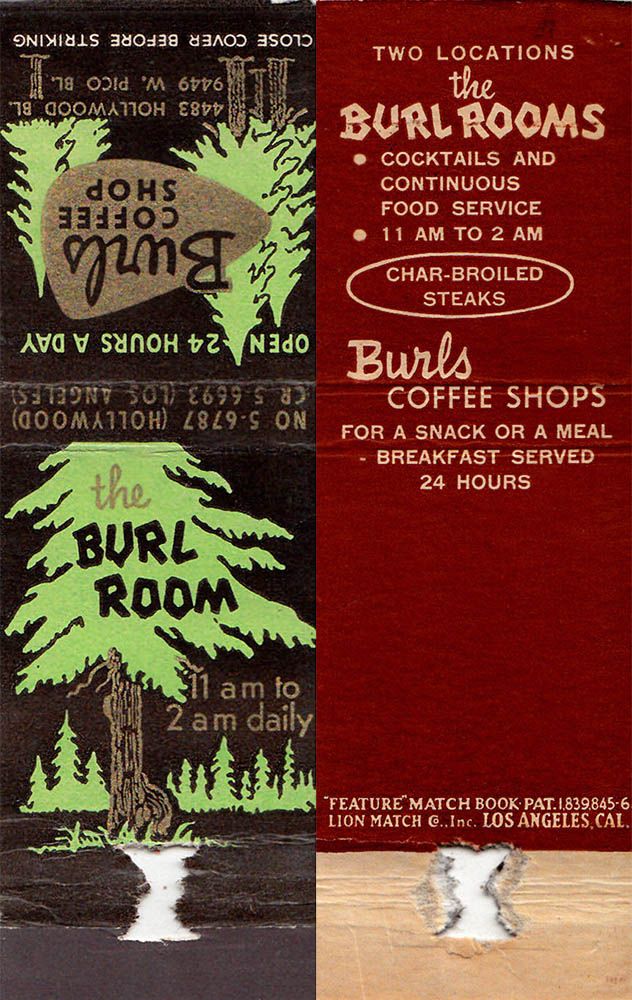 eBay
The Burl Room on Hollywood Boulevard and Burls Restaurant No 2 on W Pico Boulevard both appear in the 1956 CD (below). The 1960 CD has The Burl Room and Burls Restaurant on Hollywood Boulevard (I couldn't see the W Pico location, but the later CDs don't seem to list that area). Burls Restaurant continues to appear at 4483 Hollywood Boulevard throughout the 1960s, but is listed as Burls Coffee Shop in 1973. The 1987 CD lists the Chinese Garden Cafe at 4483 Hollywood Boulevard.
LAPL
Despite the Hollywood Boulevard restaurant existing for at least 17 years, I haven't managed to find a picture of it.